Howard Scott Warshaw
Howard Scott Warshaw is the most famous person you've never heard of. He's an artist, technologist, creator and healer, but first and foremost he is a communicator. Holding master's degrees in Counseling Psychology and Computer Engineering, his career accomplishments include Video Game pioneer, MoMA artist, celebrated software developer, award winning film producer, author, educator and columnist. These days Howard enlists his eclectic skill set in the service of others as a psychotherapist in California's Silicon Valley, where he specializes in the issues of hi-tech leaders and the super-intelligent. He loves cultivating new skills and finding creative ways to apply them. Howard is a complex person who can be summed up in five words: Passion with a Balanced Perspective.
You can visit Howard's therapy practice at
http://hswarshaw.com
Also by Howard Scott Warshaw:
Inspired Therapist, Conquering College, Autographed Once Upon Atari DVD, and The Complete Book of Pan.
Inspired Therapist
A refreshing look at the multitude of challenges faced by mental health professionals. It shares insights, wisdom and inspirational tidbits. A thoughtful examination of what it takes to be a healer.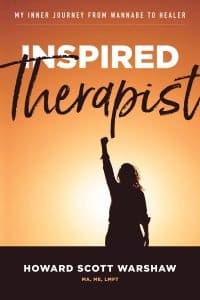 Conquering College
Good, clear, sensible advice, and it's a joy to read! Students read it because it's fun. Then they USE it, because it works. Illustrated with amusing depictions of the author's vivid images, this book does something few books do: it Generates Enthusiasm.